TV Remote Control Rubber Key
November 19 09:06:25, 2021
Model NO.: RTPP2015365

HS Code: 8480790090

Model NO.: RTPP2015365

HS Code: 8480790090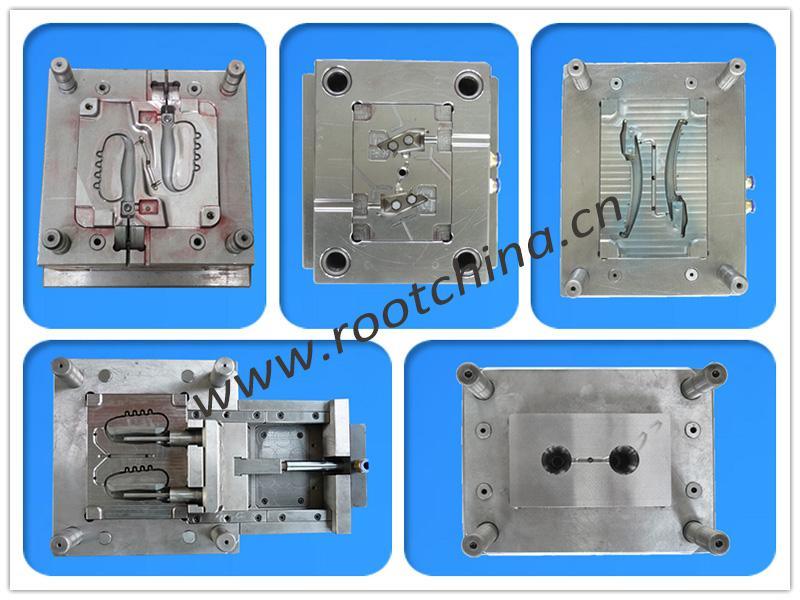 Specilizing in painting spray, laser engraving, printing and assembly in electronics area.

Specification:

Part Material: PC/PP/PBT/ABS/PMMA/PU/PE/PVC

Core &Cavity Steel: P20/H13//GS2344/NAK80/ASSAB718HASSAB8407

Mold Base Steel: P20/1050/S50C/

Runner: Hot or Cold

Gate Type: Sprue Gate/Pin Point Gate/Edge Gate/Submarine Gate/Fan Gate/Ring Gate

Cavity No: Single or Multiple.

Mold Base Standard: DME/LKM/HASCO/Etc.

Spare Parts Standard: DME/HASCO/DAIDO/MISUMI/Customized is acceptable.

Mold Life: 30k-1, 000 k

Cycle Time: 10-120 s

Lead Time: 30-45 days

Injection Machine: 50-1600 Ton

Advantage:

High quality & competitive price & professional skills.

In house strict quality control.

On time delivery.

All mold could be produced automatically

Offered Service:

Mold progress report and tooling schedule will be provided weekly.

The first testing sample for buyer's inspection and work out improvement requirements will be provided.

Mold testing video, 2D part drawing and 3D mold design before shipment will be provided.

Payment and Delivery

Payment: TT 50% in advance, Balance before shipment(Negotiable).

Delivery Time: 30-45 days
| | | | | | | |
| --- | --- | --- | --- | --- | --- | --- |
| No | Equipment Name | Brand | Origial Place | Model No: | Working Stoke | Quatity |
| 1 | Milling Machine | Â  | China | AQ600L3 | 600X350 | 3 |
| 2 | Polishing Machine | Â  | Taiwan | 618 | 350X200 | 2 |
| 3 | CNC | Â  | Taiwan | 850 | 1000X850 | 1 |
| 4 | CNC | Â  | Taiwan | 650 | 800X650 | 1 |
| 5 | EDM | Â  | Taiwan | D350 | 350X250 | 1 |
| 6 | EDM | Â  | China | QJ-345 | 400X500 | 2 |
| 7 | Radial Drilling Machine | Â  | China | / | 800X600 | 1 |
| 8 | Caliper | Â  | China | / | 200mm | 2 |
| 9 | Micrometer | Â  | China | / | 100mm | 1 |
| 11 | Height Gage | Â  | China | / | 600X350 | 4 |
| 11 | Marble Platform | Â  | China | / | 600X400 | 1 |
The information has been udated on 2017-06-20.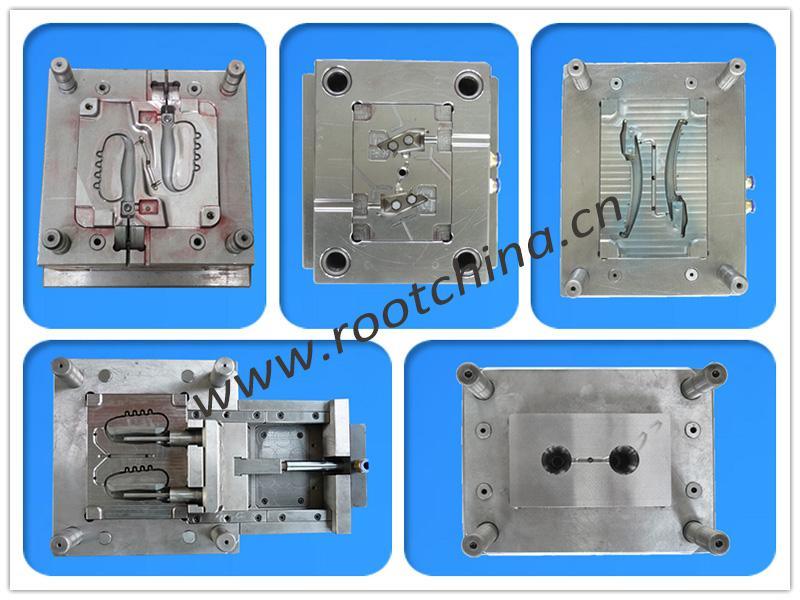 Specilizing in painting spray, laser engraving, printing and assembly in electronics area.

Specification:

Part Material: PC/PP/PBT/ABS/PMMA/PU/PE/PVC

Core &Cavity Steel: P20/H13//GS2344/NAK80/ASSAB718HASSAB8407

Mold Base Steel: P20/1050/S50C/

Runner: Hot or Cold

Gate Type: Sprue Gate/Pin Point Gate/Edge Gate/Submarine Gate/Fan Gate/Ring Gate

Cavity No: Single or Multiple.

Mold Base Standard: DME/LKM/HASCO/Etc.

Spare Parts Standard: DME/HASCO/DAIDO/MISUMI/Customized is acceptable.

Mold Life: 30k-1, 000 k

Cycle Time: 10-120 s

Lead Time: 30-45 days

Injection Machine: 50-1600 Ton

Advantage:

High quality & competitive price & professional skills.

In house strict quality control.

On time delivery.

All mold could be produced automatically

Offered Service:

Mold progress report and tooling schedule will be provided weekly.

The first testing sample for buyer's inspection and work out improvement requirements will be provided.

Mold testing video, 2D part drawing and 3D mold design before shipment will be provided.

Payment and Delivery

Payment: TT 50% in advance, Balance before shipment(Negotiable).

Delivery Time: 30-45 days
| | | | | | | |
| --- | --- | --- | --- | --- | --- | --- |
| No | Equipment Name | Brand | Origial Place | Model No: | Working Stoke | Quatity |
| 1 | Milling Machine | Â  | China | AQ600L3 | 600X350 | 3 |
| 2 | Polishing Machine | Â  | Taiwan | 618 | 350X200 | 2 |
| 3 | CNC | Â  | Taiwan | 850 | 1000X850 | 1 |
| 4 | CNC | Â  | Taiwan | 650 | 800X650 | 1 |
| 5 | EDM | Â  | Taiwan | D350 | 350X250 | 1 |
| 6 | EDM | Â  | China | QJ-345 | 400X500 | 2 |
| 7 | Radial Drilling Machine | Â  | China | / | 800X600 | 1 |
| 8 | Caliper | Â  | China | / | 200mm | 2 |
| 9 | Micrometer | Â  | China | / | 100mm | 1 |
| 11 | Height Gage | Â  | China | / | 600X350 | 4 |
| 11 | Marble Platform | Â  | China | / | 600X400 | 1 |
The information has been udated on 2017-06-20. 

The exit signs category features lighted LED exit signs to comply with building fire codes and insurance standards. These energy-saving, illuminated, long-life LED exit signs to use less than 5 watts of power, lowering your energy consumption and saving you money every month. An exit sign is a device in a public facility (such as a building, aircraft, or boat) denoting the location of the closest emergency exit in case of fire or another emergency. Most relevant codes (fire, building, health, or safety) require exit signs to be permanently lit.


We offer a wide range of designs and features for LED exit signs including glass exit sign, aluminum and acrylic exit sign, ABS and acrylic exit sign, and ABS exit sign.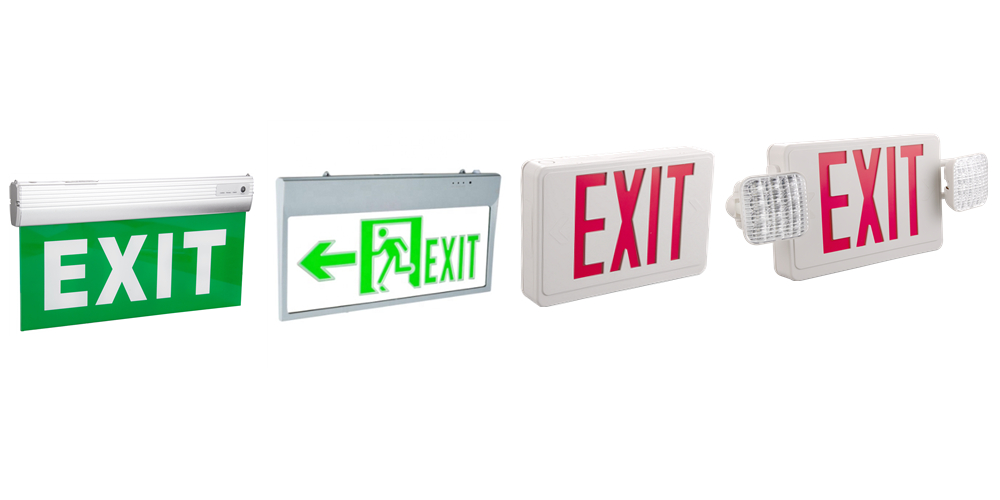 Commercial Exit Sign,Illuminated Exit Signs,Battery Powered Exit Signs,Emergency Exit Lights Led

Jiangmen City Pengjiang District Qihui Lighting Electrical Appliances Co., Ltd , https://www.qihuilights.com