4.00-8 Rubber Wheel Inner Tube for Wheelbarrow
Model NO.: 4.00-8

Rang of Use: Rubber Wheel

Trademark: Flourish

Transport Package: 20 Sets Per Bundle, or as Required Package

Specification: 4.00-8

Origin: China

HS Code: 40119300

PARAMETER:
Product
Rubber Inner tube
Sample
Free
Size
16 inch, 15 inch, 14 inch, 13 inch, 12inch, 10inch, 8inch, 7inch, Â 6inch
2.50-4, 3.00-4, 3.50-4, 3.50-5, 3.00-8, 3.25-8, 3.50-6,3.50-7,3.50-8,4.00-8,4.00-6,5.00-6,6.00-6,6.50-8,8.50-8
MOQ
2000 sets
Supply ability
100000 sets per month  
Material
Rubber
Delivery time
20-30 days
Packaging
20 sets per bundle, or as Required Package
Color
Customer requirements
Certificate
ISO9001
PACKAGE & SHIPPING

Sea Port:Â Qingdao

Delivery Date:Â within 20-30 days

Packaging: In Bulk, woven Bag, Carton or Pallet

FEATURES:

1. Use for wheels, wheelbarrow wheel, hand trolley wheel, tools wheel.

2. Pneumatic rubber wheel.

3. Easy installation.

4. Nature rubber material. Good quality, Strong and long useful life.

 

DETAILED PHOTO: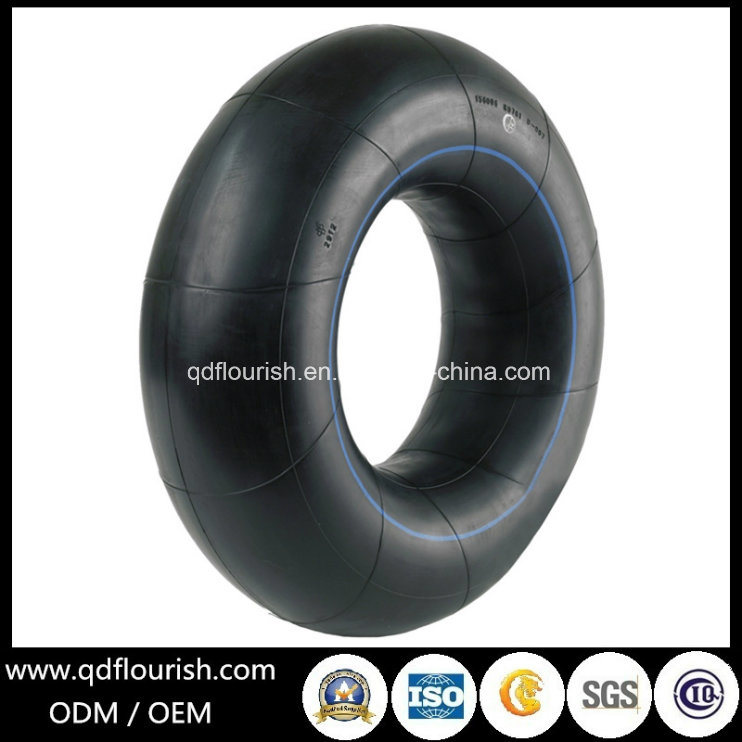 PACKING & SHIPPING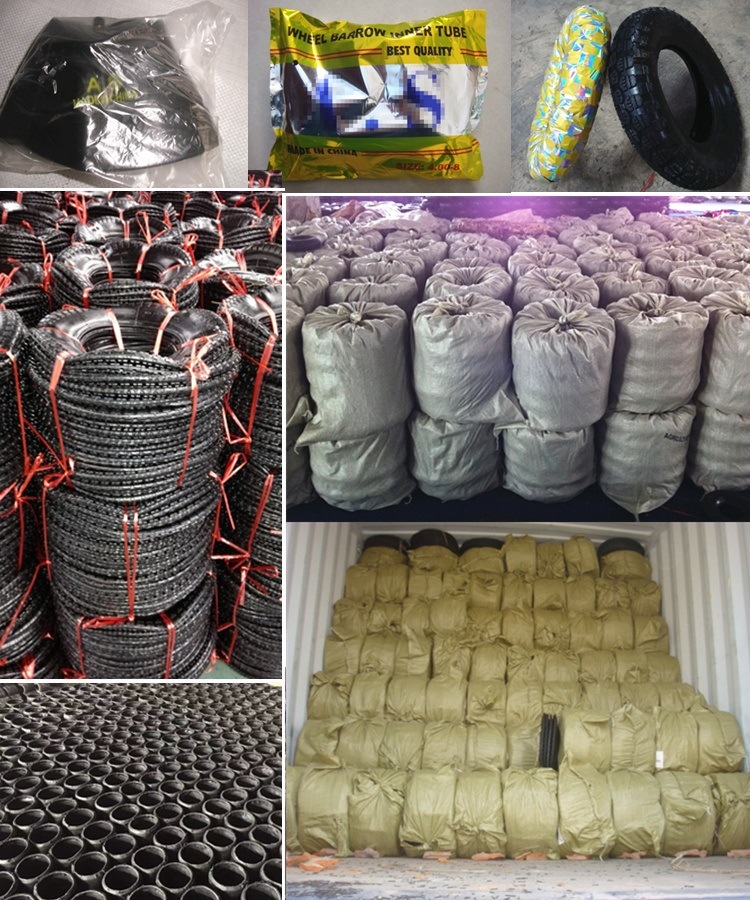 PRODUCTION LINE: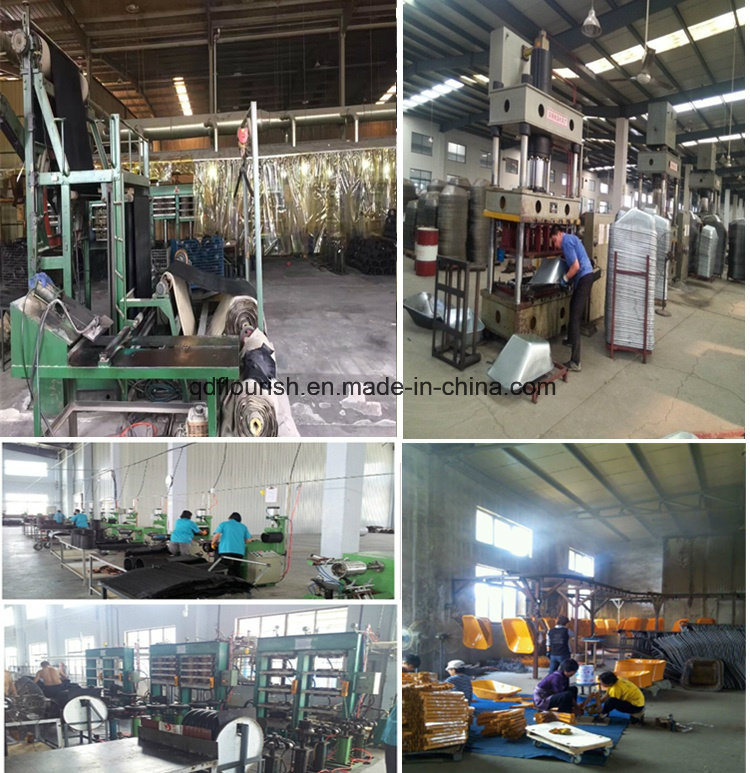 CERTIFICATE:

FAQ:1. Q: Is OEM/ODM available?

    A: OEM and ODM all are available.

 

2. Q: Can you offer sample?

    A: Yes, samples are free,.but you need to bear the express charges.

 

3. Q: Are the products tested before shipping?

    A: Yes, all of our products were qualified before shipping. We have QC department.

 

4. Q: Do you have the products in stock? 

    A:  No product in stock.

 

5. Q: What's the delivery time? 

    A: Usually takes about 15-25 working days, but the exact delivery time might be different for different orders or at different time. We will deliver as soon as possible.

 

6. Q: Can I mix different models in one container? 

    A: Yes, different models can be mixed in one container.

 

7. Q: Should we pay the high taxes? 

    A:  We can make a low-value invoice to help you clearing customs and avoid the taxes.

 

8. Q: Whats your quality guarantee?

   A: We have 100% quality guarantee to customers. We have our own QC deparment. We check and test esch unit before shipping.We will be responsible for any quality problem.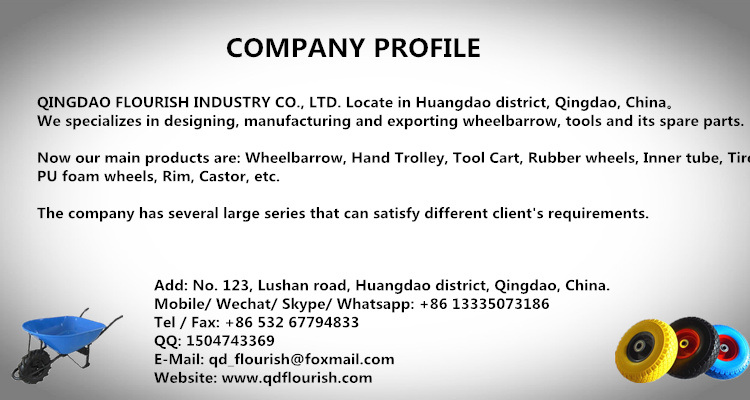 Steel Drag Chain (Steel Cable Drag Chain), commonly used in machine tools machinery such as cable, tubing, the trachea, water pipe, air duct, traction and protection.Now the steel drag chain (Steel Cable Drag Chain) has been widely used in machine tools, to protect the cable also make machine overall looks more beautiful.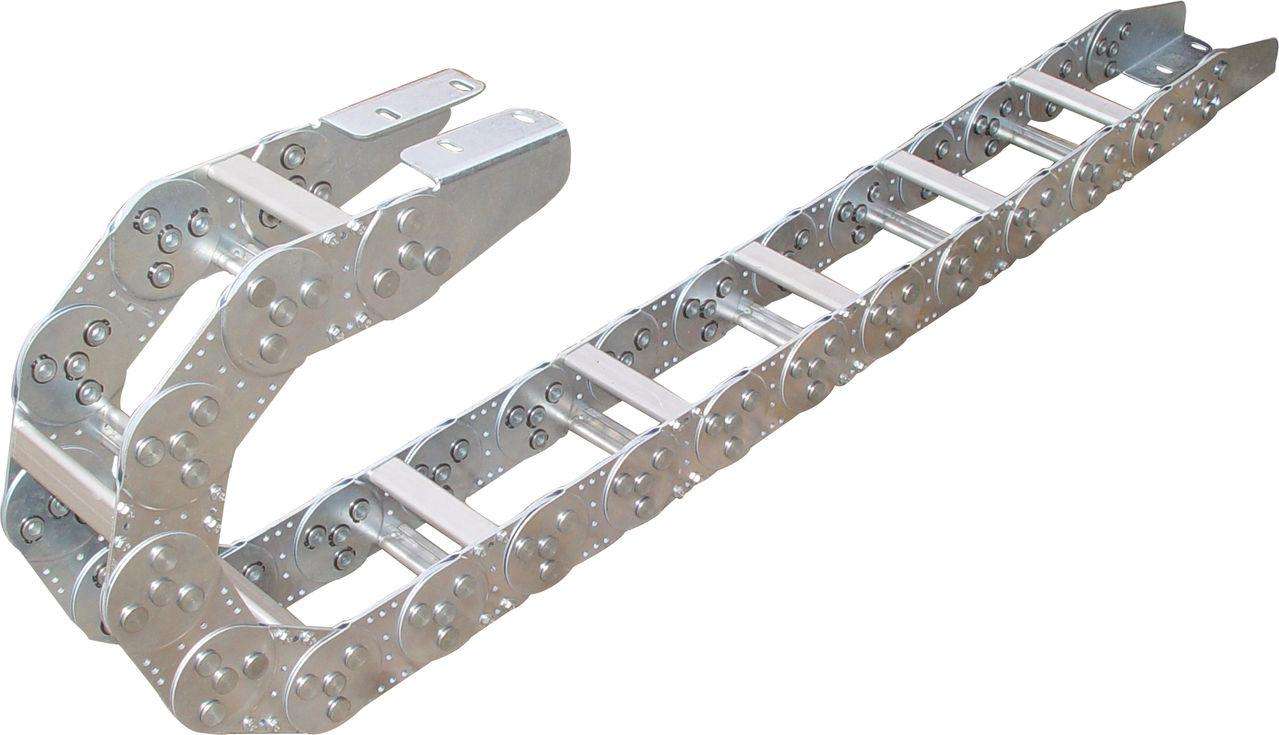 I. TL series steel drag chains (TL series steel cable drag chains)

TL series drag chains are mainly consisting of chain plate (top quality stainless steel with chromium plated), supporing board (extruded aluminum alloy) and pinshaft (alloy), etc. There is no relative motion between the cables/ rubber hoses and the drag chains, giving no deforming or twists. The chromium plated chain board has very nice-looking appearance and has very rational construction and flexible and high strength. It is reliable and easy to operate, install, dismantal or assemble. It is worthwhile mentioning that the anti-wearing performance has been improved greatly due to wear resistant material and alloy pinshaft are used. The product is flexible to bending and has low resistance, giving low noises. It can be used for a very long period of time without any deformation or hanging down.

The product is nice-looking, which makes the machine tool unit nicer looking as a whole and makes the machine tools and machineries more competitive in the international market.

1. The drag chain can adapt to max moving speed of 40m/sec.

2. When at the max moving speed, the sound pressure of noises shall not be greater than 68 db.

3. The service life of the drag chain shall not be less than 1 million times (reciprocating).

Drag chains with 3 chain board:

One or more drag chain boards can be installed on a wider drag chain, because the max length of the supporting board is 600mm-650mm. This arrangement can also improve the stability of the narrower chains. In this way, the conduit and the cables can be separated from one another by a third chain board.

Elastic status for hydraulic pipes:

Note that the pressure of a hydraulic pipe may extend or contract downward, so the elasticity should be taken into consideration, especially under high pressure or with long length.

II. TLG series steel drag chains (TLG series steel cable drag chains)

There are TLG separate type and TLG frame type.

The TLG type drag chains are suitable for installing a large quantity and heavy duty of cables and oil pipes which allow suspending installation (supporting is not allowed) and is lengthy. The supporting plate can be made according to the user`s requirements. It is suitable for machine tools and moving machines. Their bent radius ranges from 50-600mm and the chain`s height is from 35 to 150mm. Users can make a free selection of them.

The TLG type drag chain has a max travel range of 32 meters and is suitable for all kinds of transmissions. It can freely be made longer or shorter. In addition, the bend radius can be changed by changing the pinshaft.

The width of the supporting board is from 150mm to 600mm. The distance between the holes is 5mm.

The height of the supporting board depends on the max outside diameter of the cables. When the machine tool is working in the highest speed and if the max width of the drag chain is longer than 300mm with the chain`s length longer than 4m, one size larger than normal should be selected just out of consideration of safety.

The bend radius should be selected according to the max diameter of a cable and should be 10 times of the diameter of the cable used. The bend radius can be selected as 50-600mm according to the given table. Small radius should be selected for those ones with small travel range.

Drag chain length=1/2 travel range + 4 bend radius, this is only used for the fixed connection which is located at the middle point of the travel range.

The fexation of the drag chains can be done according to the location of the machine tools. The angle steel can be put in the outer or the inner, in other words, in the inner side of the chains or in the outer side. In common cases, it is in the inner side of the chains and face towards outside.

Main parameters & demensions for steel type drag chains (steel cable type drag chains)
type

Bending radius (mm)

pitch

a

c

d

e

f

g

h

k

The length of the overhead (m)

Load

(kg/m)

Weight per meter

L=100mm

TLG75

100/150/200/250/300

75

31

50

8

4

30

12

9

15

4

3

4

10

15

10

5.00

4.90

5.50

TLG100

150/200/205/300/400

100

49

75

10

4

50

17

11

21

6

4

6

15

20

15

9.30

9.10

10.00

TLG125

200/250/300/400/500

125

68

100

14

4

70

22

13

28

8

6

8

30

20

30

18.40

18.10

19.30

TLG180

250/300/400/500/600

180

118

150

14

6

115

26

13

32

15

30

25



Example for an order: Travel 11.2m, Bending radius 300mm, 3 Cable diameter 48, 3 Cable diameter 28, 2 Houses diameter 36
| | | | | | |
| --- | --- | --- | --- | --- | --- |
| Type | Radius | Length | Width of support board | Mode fixing | Mode of Installation |
| TLG75 | 300 | 6875 | 350 | D/E | S |
The TLG type aluminium alloy drag chains are different from the ordinary ones. The can made by using fixed aluminiu shape materials to meet the needs of the users. The width of the supporting board can be 12mm. When operating under high operating speed and high travel speed, the drag chains can be separated from one another so as to ensure the cables being protected in a very safe condition.

TLG aluminum alloy type is the only solution to the larger size chains. The supporting boards can be made according to the requirements of the users. Thanks to the strong construction, the width of the supporting board can be 1200mm.

TLG plastic spacing straps can moved and adjusted in position freely. See figure for details. If cables in many different specifications, you may select this economic device.




Steel Cable Drag Chain

Steel Cable Drag Chain,Stainless Steel Cable Drag Chain,Aluminium Steel Cable Drag Chain,Stainless Track Carrier Drag Chain, Stainless Carrier Drag Chain

HEBEI HANMAC MACHINE CO., LTD. , https://www.chinahanmac.com