Strong Nickle Plated NdFeB Magnetic Holder Pot Magnet with Thread Hole
September 26 11:05:18, 2021
Model NO.: RPM-D36

Magnetic Force: 40kg

Delivery Time: 10-15 Days

Trademark: shine

Transport Package: Suitable for Sea or Air Delivery

Specification: D36x7mm

Origin: China

HS Code: 85051110
Pot magnet(also called Round Base Magnet) is made of neodymium magnet, steel cup and EBS plastic gasket. Because of its excellent design, the magnetism of pot magnet is concentrated to the bottom of cup. The magnets and the iron are with NiCuNi Plating which could prevent the pot magnet from corrosion. Thus it could be used at indoor and outdoor situations.

Pot magnet is widely used in machines and daily lives. People could use pot magnet to attach fixture, flush light, meter and any product have a thread rod for connect. The pot magnet could hold two hundred times of weight more than itself. That is why it could hold a very heavy object very steadily. there are 5 structures in this kind of pot magnet,they are Pot Magnet with External Threaded Stud,Pot Magnet with Internal Threaded,Pot Magnet with Countersunk hole,Pot Magnet with Through Hole,and pot magnet with hook.

Pot magnet: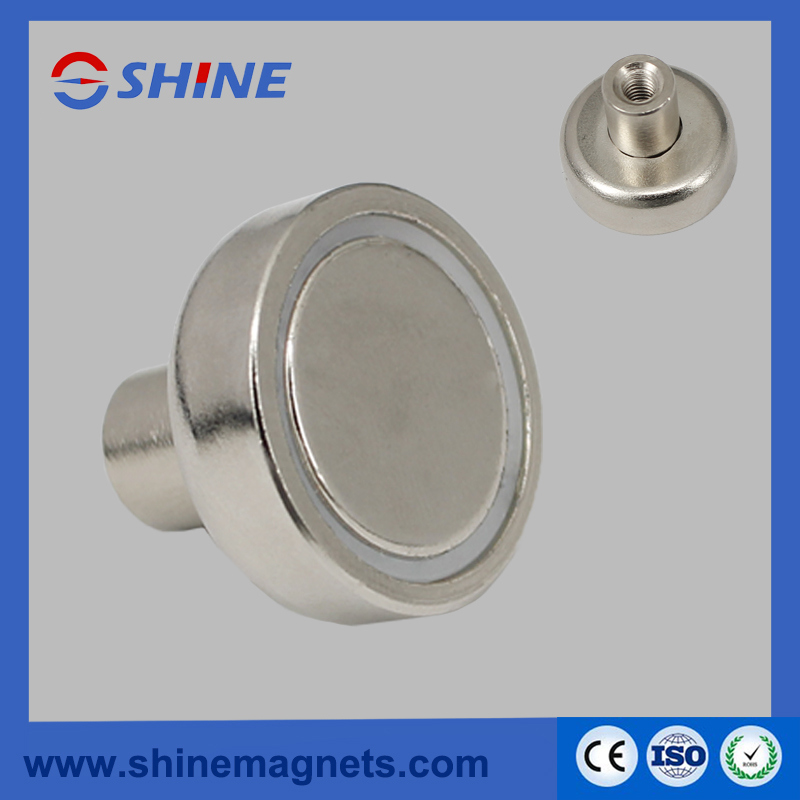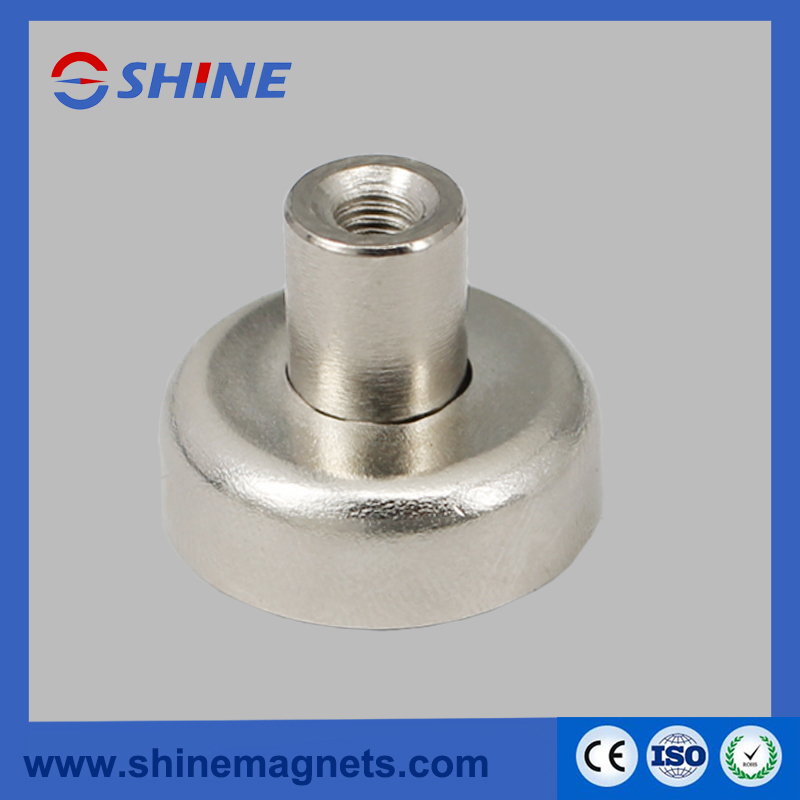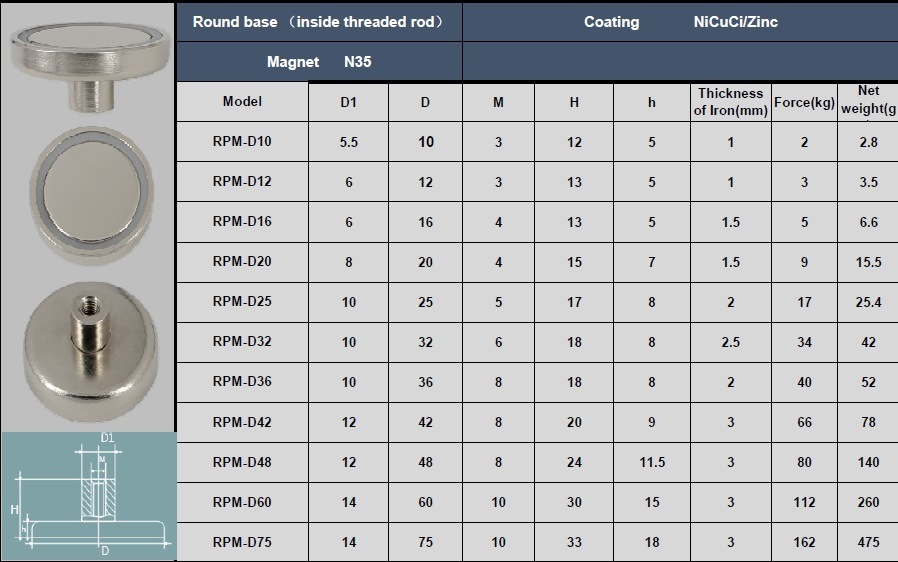 Used in window dressing, door /Â cupboard and gate clamps, false ceiling clamps, signs and banners, torque limited seals, jigs and fixtures, lighting holders, marketing and exhibition displays, retrieval magnets, industrial fixings, etc.

And they are also used as tools for various activities in workshops and in industry. They can be used for holding workpieces whilst welding, cutting, milling or drilling etc. Because of the lack of moving parts and the robust construction of pot magnets, the life is unlimited and no maintenance is required. Just keeping the pole surface clean guarantee reliable operation and a long life.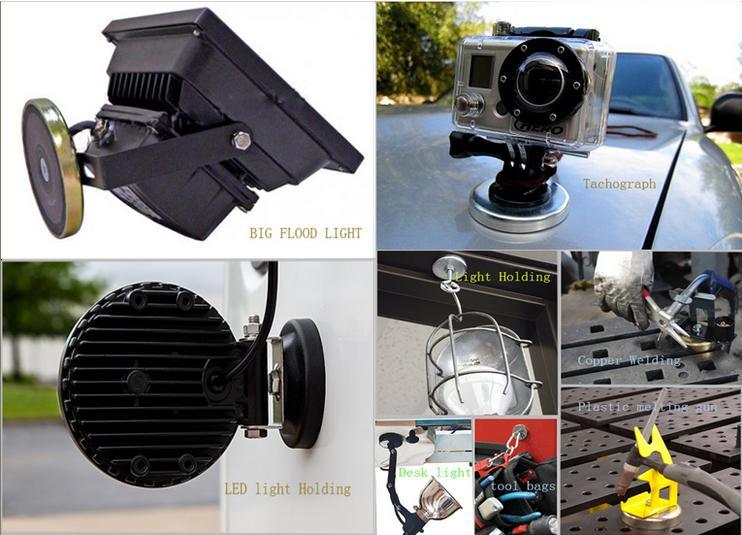 Our Quick Shippment:





Manufacturing process of the pot magnet:
 

(1):Manufacture the part of Iron.

(2):Manufacture the part of Neodymium magnet

(3):Assemble the magnet and iron,then fix it with glue

(4):After completing these three steps, the final magnetization

 
About the grade of Neodymium magnet:
Generally the grade is N35,but if the customers have their own request,we can also make at N42 or even N45 to meet customer's need.
 
Manufacturing time for the pot magnet:
Generally the manufacturing time is 20-25 days(If they are not in large quantities),normally we also prepared for enough stocks of them for your Urgent need(include RPM-A type,RPM-C type, RPM-D type,RPM-E tye),and for the rubber coated pot magnet,we have enough stocks for Rubber Covered Neodymium Pot Magnet with internal Threaded hole which is protruded.

 
Packing and Transportation:
For the small size like D16,D25,D32,first put them into the white box(the size is 9.7x8x5.3cm),then put the white box into the carton(the size of the carton is 34x26.5x13.5mm).Before putting the box, put into a layer of iron around the carton, and then put into the foam if transported by air.It is no any necessity to transport if by sea.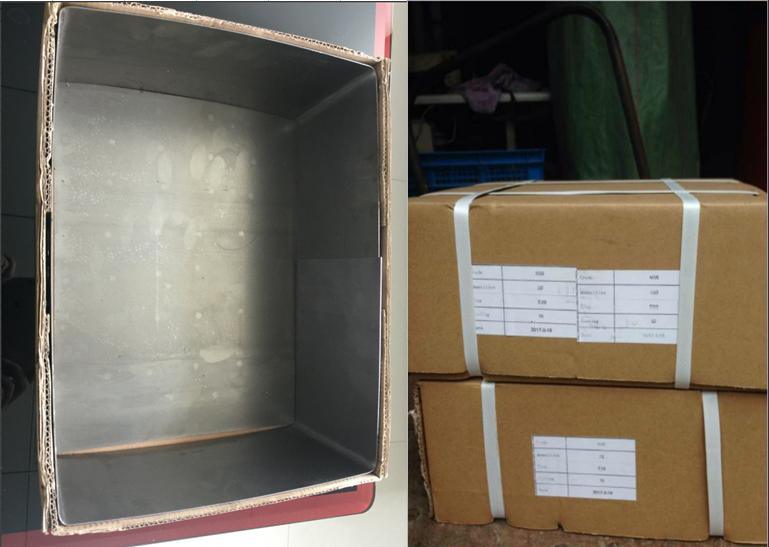 But for the big size such as D60,D75,D88mm,directly put them into the carton(no any need for the white box),and the gross weight of each carton generally is between 16Kg and 20Kg.

 
The certificate we have obtained:
ISO9001,CE and ROHS

 
If you have been interested in this product or have any demand for them,please feel free to contact us,"SHINE MAGNETICS".
 
Website:www.shinemagnets.com
The Contact:Peter (kaier) Zhu
Mobile Phone:+86 135 6792 9642
 
Welcome to quote!


Also could visit my Linked in Page https://www.linkedin.com/pulse/what-pot-magnet-kaier-zhu to get more detailed information about them.
Raw Materials of Water Reducer

Water reducing type is characterized by high performance in water reducing , high durability high strength enhancing and self-leveling .This type has good adaptability to various materials for concrete configuration with low admixture.This type can be utilized alone in the winter,while during the sunmmer,it should be utilized together with other types Polycarboxylate Superplasticizer ,such as slump retention type ,to enhance its performance.

This product can dissolve in the water completely,while common powder polycarboxylate superplasticizer cannot totally dissolve in the water. At the same time, the transportation and packing cost of this product is 3 to 4 times lower than the costs of common liguid water reducing agent.


Vinyl Acrylic Acid,Acrylic Acid Resin,Phenyl Acrylic Acid,Polyethylene Acrylic Acid

Shenyang East Chemical Science-Tech Co., Ltd. , https://www.eastchemy.com