Intelligent thermal base cold "uneven heat and cold" restricts China's high-end manufacturing development
November 30 04:16:04, 2020
In the first eight months of this year, China's machinery industry realized a profit of 1.14 trillion yuan, an increase of 14.12% over the same period of last year. In terms of import and export, in 2016, machinery industry exports amounted to 272.7 billion US dollars, and imports amounted to 374.8 billion US dollars, with a surplus of 102.1 billion US dollars. The data seems to be beautiful, but the "old machinery industry people" and the special advisor of the China Machinery Industry Federation, Cai Weici, are not happy.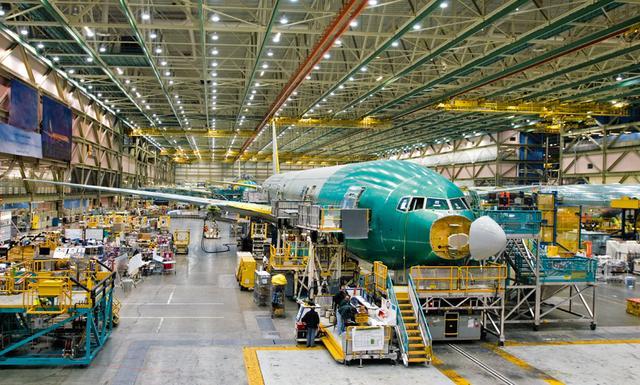 Data map: Digital assembly of large aircraft abroad

"Bolts are fasteners for connecting parts. But small bolts require almost 100% imports in high-end equipment in China. Why?" At the Intelligent Manufacturing Development Symposium held on October 28th The chief scientist of the National 973 Program, Tan Jianrong and Cai Weici, academicians of the Chinese Academy of Engineering, answered this question from different angles.

At the Intelligent Manufacturing Development Seminar held in Jinan on October 28th, Cai Weici told the Science and Technology Daily: "The low-voltage electrical appliances, fasteners, bearings and other large-scale basic components and components are exported, but high-end products. However, it must be imported. In almost every small industry, there are a lot of low-end exports, and the high-end has to import a lot." He believes that in the five major projects deployed in "Made in China 2025", there are widespread smart manufacturing hotspots. In the process of industrial strong base cold and innovation drive, in the process of the machinery industry from large to strong, the weak innovation ability and the weak foundation are still the main constraints.

Tan Jianrong, the chief scientist of the National 973 Program and an academician of the Chinese Academy of Engineering, has paid attention to this issue from another angle. "Precision machining of key parts such as high precision and large size requires high-end forging machine tools, and the latter is also the basis of major engineering, but with China. The demand for extreme conditions such as high precision, deep drawing and ultra-low speed has increased, and the independent design and development of forging machine tools in China is facing difficulties."

He listed a set of data: in 2016, China's metal processing machine tool trade deficit of 4.5 billion US dollars, instrumentation deficit of 12.6 billion US dollars, car deficit of up to 33.8 billion US dollars, high-end supply shortage contradictions. He also takes high-speed power machine as an example. In Japan, this kind of equipment is widely used in the stamping processing of small precision parts. The speed of the slider can reach 4000 times per minute under the pressure of 100KN with 8mm stroke, and the highest speed of our products is only per 1200 minutes. The more macro fact is that the digital control rate of forging machine tools in Europe and America can reach 80%, while in China it is less than 30%.

Cai Weici believes that the quality manufacturing required by "Made in China 2025" depends not only on management, but also on the support of high-level basic manufacturing capabilities. "Without the support of high-level basic components, basic materials, basic processes and basic machinery, it is impossible to change the image of "low-end goods" made in China," he said.

However, the good news is that some key enterprises are advancing with the times and constantly cracking the above problems. Both Tan Jianrong and Cai Weici mentioned a state-owned enterprise, Jinan Second Machine Tool Group. In the 1950s, China's first gantry planer and the first mechanical press started. "Ji Er" has developed more than 450 kinds of China's first set, and has undertaken 11 major national science and technology projects. The domestic market share reached 80% until it became one of the world's three largest data stamping equipment suppliers.

"Jinan No.2 Machine Tool is a banner of China's machine tool industry and a rare evergreen tree in the machine tool industry. They rely on independent innovation, service-oriented manufacturing and open development to show the outside world how a traditional machine tool backbone enterprise has become stronger and stronger. , become the leader of the industry." Cai Weici said that this is a case worth learning.

We are a professional manufacturer of Punch Gun.

Punch Gun are characterized by:

●Easy-molded rubber handle and ergonomic gun body design operation.

●Punching diameter can be adjusted.

lEasily broken parts are imported from Taiwan.

●Air pressure:4-7kgf/cm²

●pipe diameter:6mm.



Punch Gun

HVLP Punch Gun,Pneumatic Air Punch Gun,Air Punch Gun,Pneumatic Hole Punch,Metal Sheet Punching Gun

DAHOO Tools Co., Ltd. , http://www.dahootools.com