Environmental protection furniture in question in the furniture industry is questionable

With the continuous growth of China's economy, people's living standards have been greatly improved, and the issue of "people's livelihood" has received more and more attention. In recent years, the Sudan Red Incident and the Sanlu Milk Powder Incident have occurred one after another, and the public has focused more on the "food" level of "people's livelihood". But many people have overlooked one point. Compared with the "food" level, the "living" level has more hidden problems.

From the perspective of housing and home, if " furniture " is compared to "milk powder", then the " plate " used in furniture is "milk source". Inferior milk sources directly lead to "problem milk powder", and inferior quality boards will also directly contribute to "problem furniture".




"Problem furniture" is no less harmful to consumers than "problem milk powder", especially for the elderly and children, it is even more severe, but this kind of harm is hidden, long-term, It is not easy to detect, so it has been ignored for a long time. However, if this kind of harm erupts directly, the consequences will be unimaginable. Therefore, the quality of the board directly affects the quality and environmental performance of furniture products.

Industry unspoken rules

The wardrobe industry often talks about the level of plates, such as E0 level and E1 level plates. The so-called E0 grade plate, that is, the European standard formaldehyde content is less than 0.3mg / ML, the so-called E1 grade plate, which is the European standard formaldehyde content is less than 0.8mg / ML, and the current nationally recognized formaldehyde emission standard for formaldehyde content is less than 1.5mg / ML .




At present, various brands on the market are promoting the use of E1 grades for their products with high environmental performance. However, according to industry insiders, only a few of them actually use E1 grades. Some brands are simply short of cheques, believing that consumers will not really use it for environmental protection testing, so they are brazen and bragging.

In addition, there are some manufacturers. Their plates are indeed E1 grade plates, but they are not true E1 grades. Instead, they use E2 grade plates, which can only reach E1 grade after being treated with formaldehyde elimination. But in fact its harm is still there. If these plates reach the consumers' homes, they will be no less harmful than the dairy industry in the early stage, and become a hidden health risk.

The editor believes that furniture will accompany everyone, so the environmental protection of the furniture industry should be widely concerned by the national environmental protection department and all sectors of the society. It must absolutely resist "fake environmental protection" products, and also hope that furniture companies can also be consumers. For the sake of creating a harmonious, beautiful and healthy living environment for consumers.


Rubber Feature:

· Natural Rubber: Good resistance of abrasion, high temperature, aging, it is used for gasket, flooring, etc.

· SBR Rubber: better wear-resistant and anti-aging function than NR, low prices.

· Neoprene Rubber (CR): Good climate resistance, ozone proof, hot resistant and chemical resistant.

· NBR Rubber: Good oil-resistant, wear-resistant and anti-aging.

· EPDM Rubber: Good antiaging, ozone proof, polar liquid resistant, good electric performance, and lightest rubber.

· Silicon Rubber: Excellent oil and fats resistance and for high temperature up to 260° C.

· Viton Rubber: the best product for resistance of acid/alkal, oil, corrosion and aging.

Rubber Sheet type:

Industrial Rubber Sheet:sbr, nbr, cr, epdm,silicone, viton, natural,food grade,cloth insert

*Snti-slip Rubber Sheet

*Stall stable Rubber Sheet

*Skirt Board Ruber Sheets




Descriptions of 3-10mm thick wide rib rubber sheet
Rubber Sheet Type


*Industrial Rubber Sheet:sbr, nbr, cr, epdm,silicone, viton, natural,food grade,cloth insert

*Snti-slip Rubber Sheet

*Stall stable Rubber Sheet

*Skirt Board Ruber Sheets

Physical Properties
Temperature:
-50° F to +200° F
Ultimate Elongation (% Min):
300~350
Tensile Strength:
3Mpa-13Mpa
Durometer Hardness:
65 +/- 5 Shore A
Color:

Black, white ,red or customed

Dimension

Wide:
1000mm-2000mm
Length:
10m/15m/20m
Thickness:
3mm-20mm
Application
Available for gaskets, seals, o-rings, washer.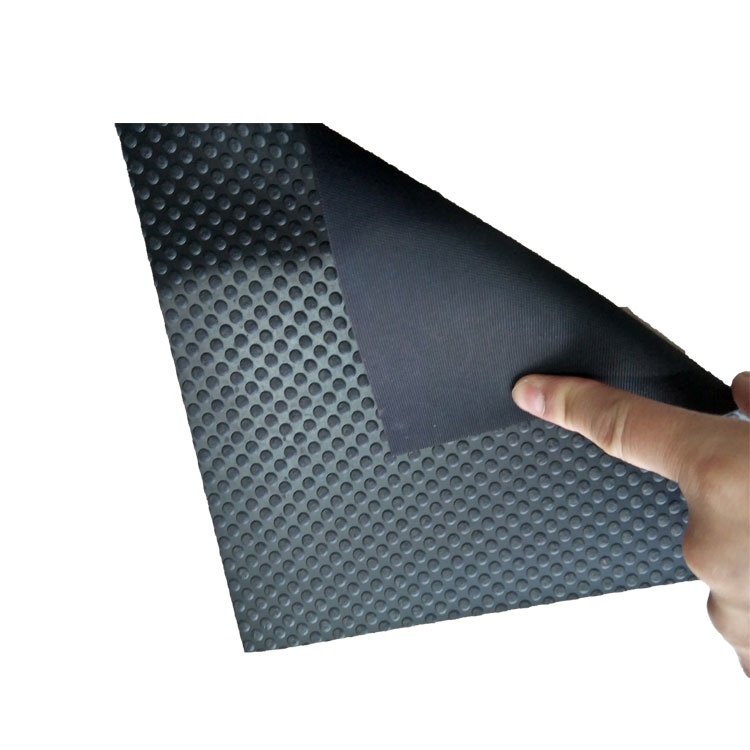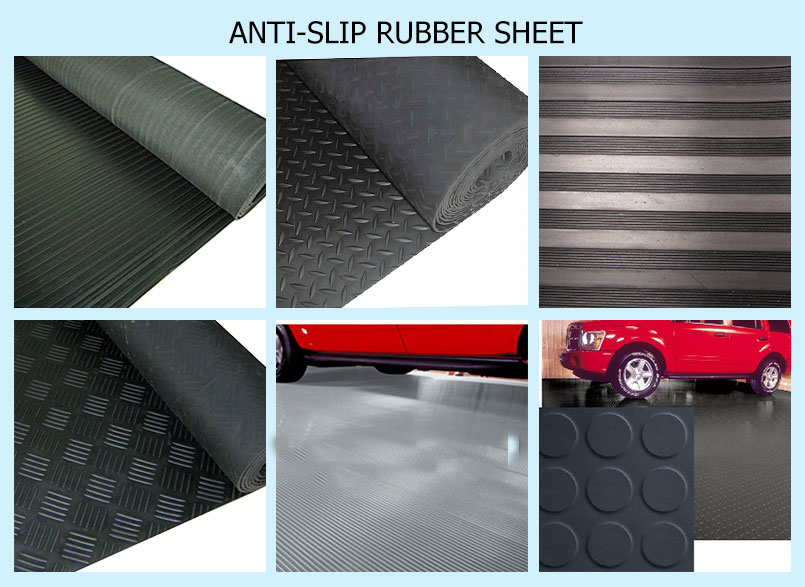 Company information:




RenqiuXingcheng Rubber Products Co., Ltd. is located in the side of the Baiyang lake, our company is professional manufacturer of rubber products. We are one of the leading rubber company in china,The company is a private enterprise which is engaged in scientific research, production, sales and service and has obtained ISO 9001 certification. Our main business is producing all kinds of rubber products, including anti-skid plates, Rubber Sheet Series, Rubber Mat Series and horse mat series ect., The products are shockproof, anti-wear, anti-high and low temperature, anti-aging, oil resistant and chemical resistant in character.At present, our products have been sold at home and abroad and mainly exported to Canada, Germany, Chile, etc. We welcome domestic and foreign merchants to negotiate and cooperate with us. We are willing to join hands with old and new friends in creating a better tomorrow.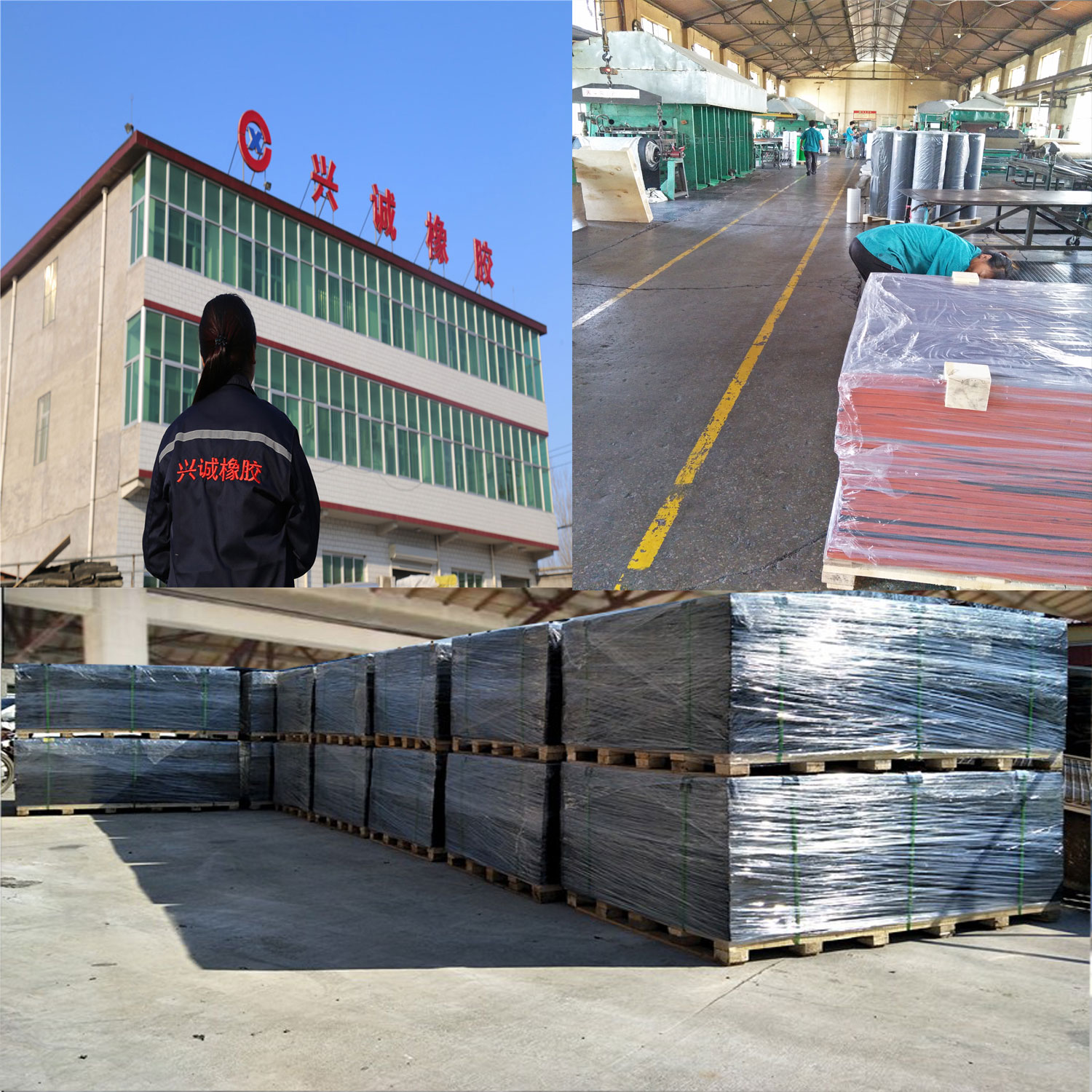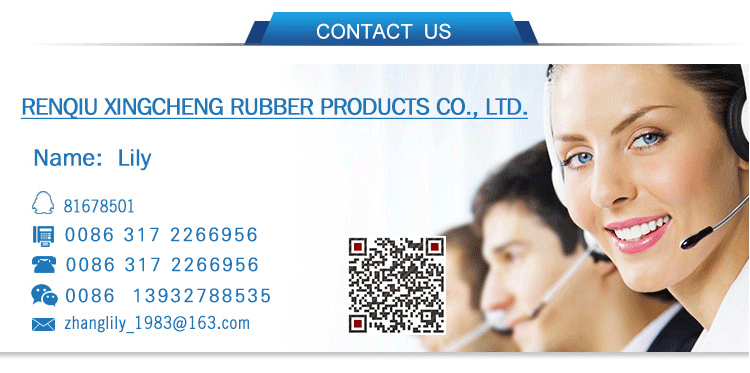 Rubber Sheet For Floor,Rubber Flooring,Rubber Gym Flooring,Recycled Rubber Flooring

Renqiu Xingcheng Rubber Products Co., Ltd. , https://www.xingchengrubber.com