Great demand for urban monitoring equipment market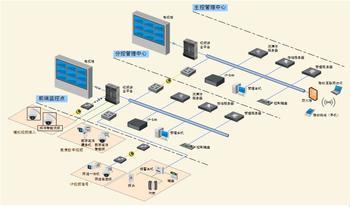 Recently, a new report from IMS Research, a subsidiary of IHS, shows that in 2017, the number of urban surveillance applications in the global electronic security equipment market is expected to double compared to 2012.

From 2012 to 2017, the global urban electronic security equipment will expand at a compound annual growth rate of 17.8%. As of 2017, wireless infrastructure and CCTV and video surveillance equipment will grow from $1.4 billion in 2012 to $3.2 billion.

City surveillance is the main tool for the police department to manage the metropolitan area to achieve the goal of reducing the crime rate. By adopting this technology, police encounter emergency events and can enter the video surveillance feedback from the mobile command center. In this way, the police can respond quickly and efficiently to any incident.

The city faces a large number of threats, from the massive mass riots in recent Istanbul to crime alone and terrorist attacks such as the recent Boston Marathon bombings. These threats highlight the need to quickly enter the surveillance system.

"Urban video surveillance systems require a high level of picture clarity and availability so that the police can conduct effective investigations when needed," said Paul Bremner, analyst at IHS Safety City and Security Services Market. "If the video surveillance system meets this basic requirement Can not reach, it is a kind of failure."

In addition, the demand for the promotion of video streaming to urban individuals and organizations is also growing. The mobility provided by these video systems is the main tool for the police department to manage the central area of ​​the city.

"Urban focus has shifted from basic monitoring to mobile monitoring." Bremner continued, "Using emerging technologies, video can be directly transmitted on the streets to smart phones or laptops equipped with patrol police cars. These mobile monitoring technologies can assist on-site police investigations. ."

Note: The IHS Vertical Insight - Video Surveillance and Security for City Surveillance - World - 2013 Edition report incorporates feedback from end users, integrators and consultants in the city surveillance market. The report explores the threats that cities face, the critical success factors of the security system, and the decision-making process behind the city's monitoring programs. The report also presents the scale and forecast of the 2017 EMEA, Asian and American cities monitoring market. It is part of a series of industry reports on six different end-user industries, including banking and finance, city surveillance, critical infrastructure, education, retail, and transportation.